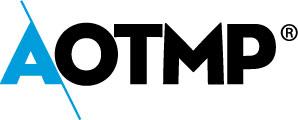 INDIANAPOLIS, IN–(Marketwire – Oct 9, 2012) – AOTMP, the leading authority on driving efficiency and performance into fixed and mobile telecom environments, conducted new research on the expiration of unlimited data plans and the subsequent effect on enterprises.
"With one out of two enterprises citing service cost optimization as their number one telecom management priority for 2012, the elimination of unlimited wireless data plans, when coupled with an overall increase in wireless data consumption, will drive enterprises to refine their cost optimization activities in order to maximize the effect for their efforts," said Tim Lybrook, CEO of AOTMP.
According to AOTMP's research, the expiration of unlimited data plans is a concern among enterprises, with potential for both financial and additional workload repercussions.
Among enterprise respondents, 65% anticipate cost increases due to the end of unlimited data plans. Of those, 27% of respondents expect increases to be substantial. In contrast, 11% of enterprise respondents believe that migrating to metered wireless data usage plans will present an opportunity to decrease monthly plan costs.
The potential additional workload is also a concern for enterprises, with 64% predicting an increase in the time and effort required to manage metered wireless data plans each month. Of those, 18% expect the increase to be substantial.
More at www.aotmp.com