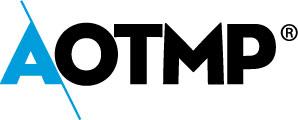 INDIANAPOLIS, IN–(Marketwire – Jul 24, 2012) – AOTMP, the leading authority on driving efficiency and performance into fixed and mobile telecom environments, announced that members of the Center for Telecom Environment Management Standards (CTEMS) have compiled new research concerning bring your own device (BYOD) trends, practices and policies in enterprise environments.
CTEMS, a collaborative group focused on advancing the fixed and mobile telecom management industry, regularly solicits feedback from its membership of multi-functional professionals from both enterprise and industry supplier organizations.
According to CTEMS® research results, 78% of enterprises allow employee-owned mobile devices in the business environment. Apple iOS (91%) followed by Android™ (73%) and BlackBerry (61%) were reported as the top three mobile operating systems enterprises supported for BYOD users. A surprisingly high 21% of enterprises do not place any restrictions on the mobile operating systems they are willing to support for BYOD users.
With regards to mobile application support, CTEMS members cited email (81%), calendaring (66%) and VPN (25%) as the top three applications supported by enterprises for BYOD users. Of enterprises that allow BYOD, 12% do not support mobile applications of any kind for users.
The most alarming statistic uncovered through CTEMS' research was that 28% of enterprises do not have a policy or protocol in place defining what a BYOD user should do if their mobile device is lost or stolen.
"Without a clearly defined BYOD policy addressing procedures regarding lost or stolen mobile devices, enterprises are exposing themselves to unnecessary risk should devices with access to corporate data fall into the hands of an unauthorized party," said Timothy Colwell, Executive Director of CTEMS.
CTEMS membership currently consists of more than 331 members, including enterprise professionals responsible for managing more than $10.4 billion in annual telecom spend. Leadership from carriers, vendors, consultants and technology suppliers working in the TEM and WMM supplier industry are also represented. To learn more about CTEMS visit www.ctems.org.